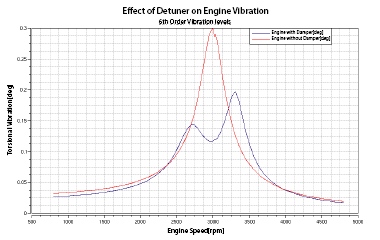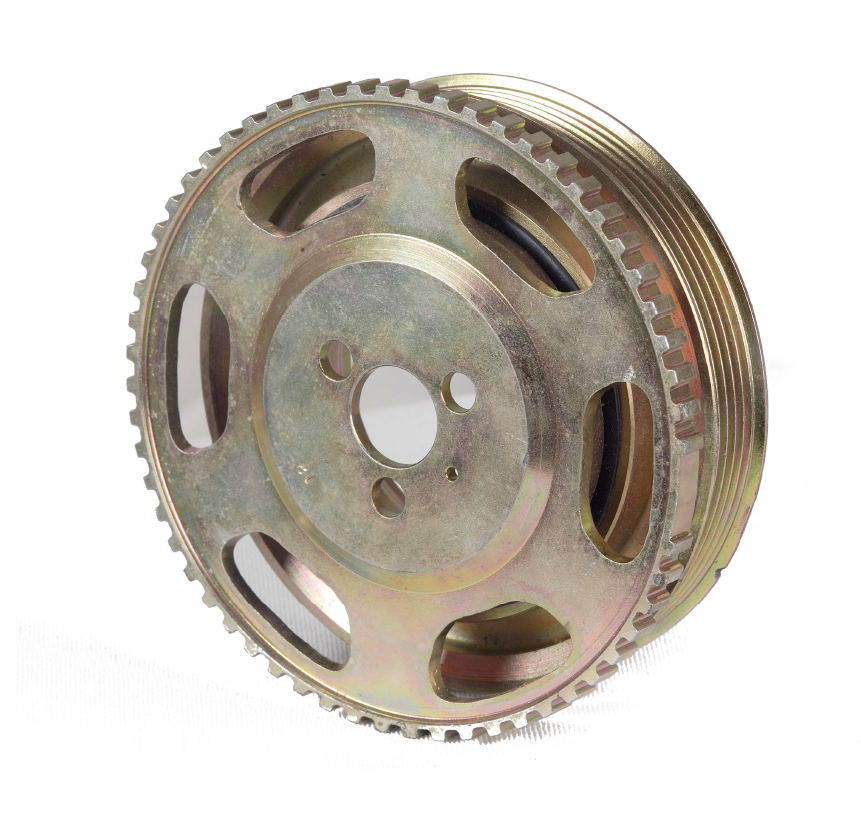 HARMONIC DETUNER
A patented process, using special high-resilience rubber, is used to manufacture Vibromech dampers. We are winners of the prestigious President's award for import substitution. This was for our pioneering efforts in developing the technology indigenously. We have been through several rounds of innovation in the product design and manufacturing methods. The rubber hysteresis damper works by modifying the mass elastic system of the engine and effectively cheats the engine from exhibiting high amplitudes of torsional vibration within the engine operating range. HARMONIC DETUNERS are a highly cost-effective means for torsional vibration reduction in low to medium power engines.
The preferred choice of OEMs, Vibromech Rubber Hyteresis type vibration Dampers not only ensure freedom from breakdown or failure of crankshafts but also prevent structural / mechanical damage to the engine system from vibrations, throughout the normal speed range.
The result Maximum operational efficiency and increased service life of the powertrain.
Download PDF